Portland Sump Pumps Services
Sump pumps are essential in safeguarding your home from water damage and flooding. At Perfect Flush, we specialize in providing top-notch sump pump services in Portland, keeping your property secure and dry. Our highly skilled and experienced plumbers deliver expert sump pump installation, repair, replacement, and maintenance for residential and commercial properties.
Don't wait for water damage to strike – contact us today at (888) 544-4145 to schedule your sump pump service with Perfect Flush!
Why Do You Need a Sump Pump?
A sump pump is an essential investment for property owners, offering numerous benefits to keep your basement or crawl space dry and protected:
Prevent Water Damage: By automatically pumping out excess water, sump pumps help prevent potential water damage to your property's foundation, walls, and flooring.
Mold and Mildew Prevention: By keeping your basement or crawl space dry, sump pumps reduce the risk of mold and mildew growth, which can pose health risks and lead to costly remediation efforts.
Structural Integrity: Excess water can weaken your property's structure over time. Sump pumps help maintain the structural integrity of your building by preventing prolonged exposure to water and moisture.
Improved Indoor Air Quality: A dry and well-ventilated basement or crawl space contributes to better indoor air quality, reducing the risk of respiratory issues caused by dampness and mold.
Protection in High-Risk Regions: In Portland, where heavy rainfall and high groundwater levels are typical, sump pumps are especially crucial in protecting your property from frequent basement or crawl space flooding.
Get in Touch
Count on your Perfect Flush team to listen and care for your needs. We prioritize strong communication and set high standards for the quality of our work; and with integrity in mind on every job, you can be sure we always do what we say we will. Contact us today to find out why our team is the go-to team in Portland and the surrounding area!
Our Sump Pump Services
Our team is committed to providing top-quality sump pump solutions tailored to your needs.
We offer a wide range of services to ensure your system functions efficiently and effectively:
Sump Pump Installation
If you need a sump pump on your property, our skilled plumbers can help you select a suitable model and install it correctly. We'll assess your property's layout, size, and water exposure to determine the best type and location for your new sump pump.
Sump Pump Repair
If you're experiencing issues with your existing sump pump, our team can diagnose and repair the problem quickly and efficiently. Whether it's a malfunctioning switch, a clogged pump, or a power outage, we'll get your sump pump back up and running in no time.
Sump Pump Replacement
When your sump pump reaches the end of its lifespan or is beyond repair, our experts can help you choose and install a suitable replacement. We'll ensure your new sump pump is correctly sized and installed for optimal performance and longevity.
Sump Pump Maintenance
Regular maintenance is essential to keep your sump pump in peak condition and prevent unexpected failures. Our team offers preventative maintenance services, including inspections, cleaning, and timely repairs, to ensure your sump pump remains reliable and efficient.
Trust the Experts at Perfect Flush
At Perfect Flush, we're dedicated to delivering exceptional sump pump services in Portland. Our team of licensed, bonded, and insured plumbers have the experience and expertise to handle any sump pump issue, ensuring your property stays protected from water damage.
Don't let a faulty sump pump put your home or business at risk – contact Perfect Flush today at (888) 544-4145to schedule your Portland sump pump services.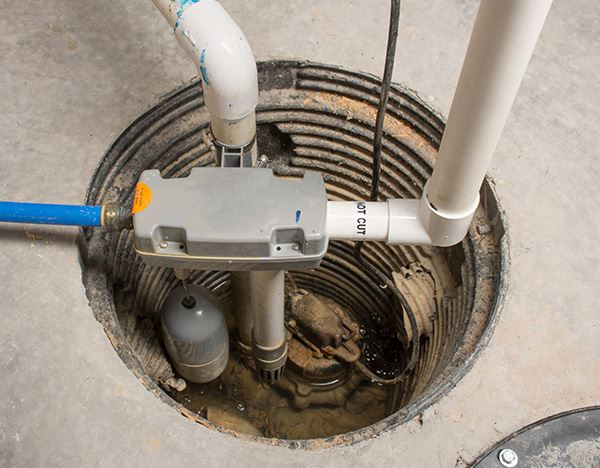 Hear From Our Happy Customers
Reviews & Testimonials
At Perfect Flush, your satisfaction is our priority! See for yourself what our customers have to say about working with us.
"Truly Great Service"

Very Professional & Knowledgeable, Respectful to the residence and area, and just very Cool!!

- Mark A.

"Quick, efficient and quality service."

I would recommend them above all other plumbers I have used in the past.

- Chaz M.

"Great work!"

This is one of the best places to use if you have a plumbing issue.

- Patty S.

"An impressive combination of S.W.A.T. team precision and Knights of Chivalry values"

Not only are they knowledgeable and helpful, but they brought the charm that was expected of knights

- Tonia T.

"Highly recommend this company"

I highly recommend this company, and certainly Kiley, to anyone with drain-clogging issues.

- Madelain W.

"True professionals"

I would definitely call these guys again in the future and I recommend you do the same

- Dan X.

"Very professional and easy to work with"

Thank you, Perfect Flush!

- Mina H.

"SUPER fast!"

This place was SUPER fast! On top of that, the man was very professional, straightforward, and HONEST.

- Curtis V.