Portland Piping & Repiping Services
At Perfect Flush, our highly skilled technicians are dedicated to delivering exceptional plumbing solutions tailored to your needs, ensuring your home's water supply system's safety, efficiency, and reliability. Trust us to provide unparalleled expertise and professional service for a seamless experience.
Don't wait any longer to upgrade your home's plumbing system. Contact us at (888) 544-4145 to get started with Portland's premier piping and repiping experts at Perfect Flush!
Our Piping & Repiping Services
Inspection & Diagnosis
Our specialists will thoroughly assess your current piping system, meticulously identifying any issues, potential risks, or areas of concern that may require attention. Utilizing their extensive expertise and experience, they'll provide a comprehensive report outlining the findings and offering tailored recommendations for the most appropriate course of action to address your unique circumstances. With our detailed analysis and expert guidance, you can confidently make decisions for your home's plumbing needs.
New Piping Installation
Whether you're embarking on a new home construction project or undertaking a renovation for an existing property, our plumbers are dedicated to properly installing new pipes following all local codes and regulations. We pride ourselves on using only premium-quality materials and employing state-of-the-art techniques that meet and exceed industry standards. This commitment to quality ensures long-lasting results, providing a reliable and efficient plumbing system that will serve your home for years.
Get in Touch
Count on your Perfect Flush team to listen and care for your needs. We prioritize strong communication and set high standards for the quality of our work; and with integrity in mind on every job, you can be sure we always do what we say we will. Contact us today to find out why our team is the go-to team in Portland and the surrounding area!
Maintenance & Repair
Regular maintenance and timely repairs are essential for maintaining your piping system's optimal performance and longevity. Our team of experienced professionals offers comprehensive services to address any concerns with your plumbing infrastructure. From promptly fixing minor leaks and managing wear and tear to tackling more extensive damage or system failures, we are equipped to handle any situation.
Our proactive approach to maintenance ensures that potential issues are identified and resolved before they escalate into costly repairs or emergencies. We work closely with our clients to develop customized maintenance plans that cater to their unique needs and preferences, providing ease and confidence in the reliability of their piping systems.
Emergency Support
Trust Perfect Flush for prompt and dependable emergency plumbing services when you need them most. Our team recognizes the urgency and stress of unexpected plumbing issues, so we offer swift response times and 24/7 availability to ensure your problem is resolved as quickly and efficiently as possible. Our experienced technicians have the necessary tools, skills, and expertise to handle any emergency, from burst pipes and severe leaks to major blockages and system failures.
Our commitment to providing exceptional service extends beyond regular business hours, giving you the peace of mind that comes with knowing help is just a phone call away, no matter when an emergency strikes. Trust our dedicated team to be there for you in your time of need, delivering rapid and practical solutions to restore your plumbing system to optimal condition.
Embark on Your Piping & Repiping Journey with Perfect Flush Today
Don't let outdated or compromised pipes jeopardize the safety and efficiency of your home. Rely on Perfect Flush for dependable, professional Portland piping and repiping services.
Contact us today at (888) 544-4145 to schedule a consultation or request a transparent, upfront quote.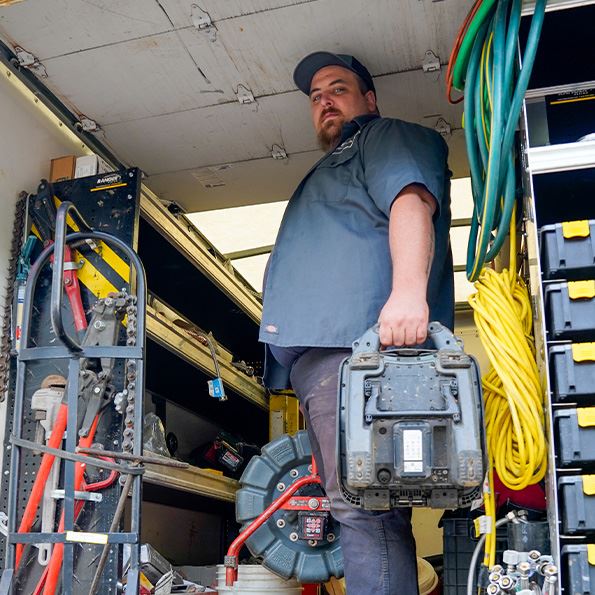 Hear From Our Happy Customers
Reviews & Testimonials
At Perfect Flush, your satisfaction is our priority! See for yourself what our customers have to say about working with us.
"Truly Great Service"

Very Professional & Knowledgeable, Respectful to the residence and area, and just very Cool!!

- Mark A.

"Quick, efficient and quality service."

I would recommend them above all other plumbers I have used in the past.

- Chaz M.

"Great work!"

This is one of the best places to use if you have a plumbing issue.

- Patty S.

"An impressive combination of S.W.A.T. team precision and Knights of Chivalry values"

Not only are they knowledgeable and helpful, but they brought the charm that was expected of knights

- Tonia T.

"Highly recommend this company"

I highly recommend this company, and certainly Kiley, to anyone with drain-clogging issues.

- Madelain W.

"True professionals"

I would definitely call these guys again in the future and I recommend you do the same

- Dan X.

"Very professional and easy to work with"

Thank you, Perfect Flush!

- Mina H.

"SUPER fast!"

This place was SUPER fast! On top of that, the man was very professional, straightforward, and HONEST.

- Curtis V.