Expert Fixture Services in Portland
Making sure your plumbing fixtures stay updated and well-maintained can result in many long-term benefits such as enhanced functionality and performance. Modern faucets provide better water pressure, precise temperature control, and convenient features like touchless operation or water-saving modes. Upgraded toilets often come with improved flushing mechanisms, reducing clogs and water wastage. At Perfect Flush, we understand the importance of well-functioning fixtures in your home. Whether it's a leaky faucet, a malfunctioning toilet, or a clogged drain, our team of skilled plumbers is here to provide efficient and reliable fixture services.
Ensuring that your plumbing fixtures stay updated offers a range of benefits. It enhances functionality, promotes water conservation, leads to cost savings, improves aesthetics, increases property value, and prevents plumbing issues. Consult with a professional plumber to assess your current fixtures and determine the best options for updating your plumbing system. With years of experience in the plumbing industry, we have earned a reputation for delivering top-notch solutions that exceed our customers' expectations.
Contact our Portland Plumbers today for expert fixture services by calling 888-544-4145 or filling out our convenient online form. Our team is ready to help!
Get in Touch
Count on your Perfect Flush team to listen and care for your needs. We prioritize strong communication and set high standards for the quality of our work; and with integrity in mind on every job, you can be sure we always do what we say we will. Contact us today to find out why our team is the go-to team in Portland and the surrounding area!
Our Fixture Services
Enhancing Your Plumbing System in Portland
Don't let fixture issues disrupt your daily life. Trust our skilled plumbers to deliver reliable solutions and exceptional customer service.
Our fixture services include:
Faucet Repair and Installation: Leaky faucets are not only annoying but can also waste water. Our skilled plumbers specialize in faucet repair, addressing issues such as leaks, drips, and low water pressure.
Toilet Repair and Replacement: Our team is well-equipped to handle toilet repairs and replacements promptly. We understand the importance of water efficiency, and our plumbers are experienced in diagnosing and fixing common problems, including leaks, clogs, and running toilets.
Sink and Vanity Services: From kitchen sinks to bathroom vanities, we offer comprehensive services to address any issues with your fixtures. Our experts handle repairs from leaky sinks to faulty drainage systems.
Shower and Bathtub Repair: A fully functional shower or bathtub is essential for your daily comfort. Whether you're dealing with a dripping showerhead or a clogged drain, we have the expertise to efficiently resolve the issue efficiently.
Garbage Disposal Services: Proper disposal of kitchen waste is crucial. Our team can troubleshoot and repair jammed or noisy garbage disposals, restoring their functionality.
Fixture Upgrades and Remodeling: If you're planning a fixture upgrade or remodeling project in your home, our team is here to assist. From selecting the right fixtures to installation and testing, we ensure a seamless and hassle-free experience, allowing us to enhance the functionality and aesthetics of your space.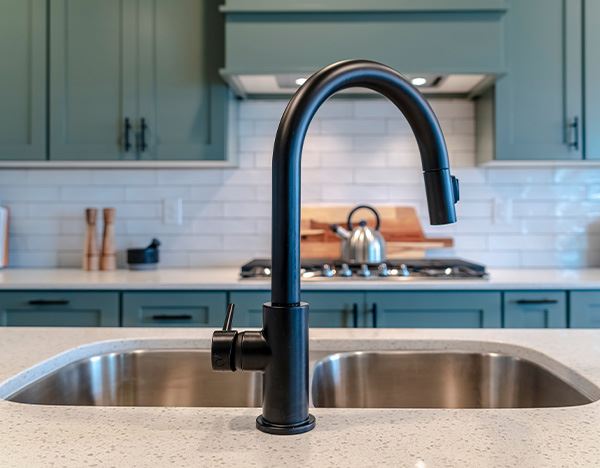 Hear From Our Happy Customers
Reviews & Testimonials
At Perfect Flush, your satisfaction is our priority! See for yourself what our customers have to say about working with us.
"Truly Great Service"

Very Professional & Knowledgeable, Respectful to the residence and area, and just very Cool!!

- Mark A.

"Quick, efficient and quality service."

I would recommend them above all other plumbers I have used in the past.

- Chaz M.

"Great work!"

This is one of the best places to use if you have a plumbing issue.

- Patty S.

"An impressive combination of S.W.A.T. team precision and Knights of Chivalry values"

Not only are they knowledgeable and helpful, but they brought the charm that was expected of knights

- Tonia T.

"Highly recommend this company"

I highly recommend this company, and certainly Kiley, to anyone with drain-clogging issues.

- Madelain W.

"True professionals"

I would definitely call these guys again in the future and I recommend you do the same

- Dan X.

"Very professional and easy to work with"

Thank you, Perfect Flush!

- Mina H.

"SUPER fast!"

This place was SUPER fast! On top of that, the man was very professional, straightforward, and HONEST.

- Curtis V.