Expert Backflow Services in Portland, Oregon
Comprehensive Backflow Solutions for Customers in Portland Metro Area
Being the trusted provider of exceptional backflow services in Portland and the surrounding areas, we have established ourselves as specialized experts in all aspects of backflow prevention. Our team consists of highly skilled plumbers with specialized certifications and licenses required for backflow maintenance and repair. We continuously update our knowledge and stay up to date with the latest industry trends to ensure that our customers receive the highest quality service.
At Perfect Flush, you can rely on us for efficient and professional backflow installation, repair, maintenance, testing, and certification services, all backed by our service guarantee. We take pride in being the preferred professionals in our field and are ready to serve you.
Call our Portland office at 888-544-4145 today or fill out our convenient online form to request your free estimate for backflow services!
Get in Touch
Count on your Perfect Flush team to listen and care for your needs. We prioritize strong communication and set high standards for the quality of our work; and with integrity in mind on every job, you can be sure we always do what we say we will. Contact us today to find out why our team is the go-to team in Portland and the surrounding area!
the importance of Backflow Prevention and Protecting Your Water Supply
Backflow is the potentially harmful reversal of water or mixtures of water from their intended direction within a plumbing system. It can occur due to factors such as shifts in pressure, problems with air gaps, downstream pressure increases, or broken valves. Proper backflow prevention is essential for maintaining a clean and safe water supply in all types of properties and requires specific, specialized devices to help prevent the contamination of the public water supply.
At Perfect Flush, we are fully trained and equipped to prevent this hazardous condition by offering comprehensive backflow prevention services. Our certified technicians are well-versed in backflow prevention methods and assembly installation, repair, testing, and maintenance. We possess the knowledge and expertise to handle any backflow-related issue and conduct thorough inspections to identify potential risks. Additionally, we take prioritize utilizing updated techniques and best-in-class technology. Rest assured that our services adhere to industry standards, ensuring the safety and integrity of your plumbing system.
Our Backflow Services Include:
Backflow Installation
Backflow Repairs
Backflow Replacement
Backflow Testing
Backflow Rentals
Cross-Connection Surveys
Contact Us Today for Backflow Services in Portland
Backflow services play a vital role in maintaining the safety and cleanliness of the water supply for all types of properties. By implementing proper backflow prevention measures, carried out by a qualified and experienced team like Perfect Flush, you can mitigate the risk of contaminated water, ensuring the protection of public health and the environment.
Discover what our expert backflow services team can do for you. Call 888-544-4145 today!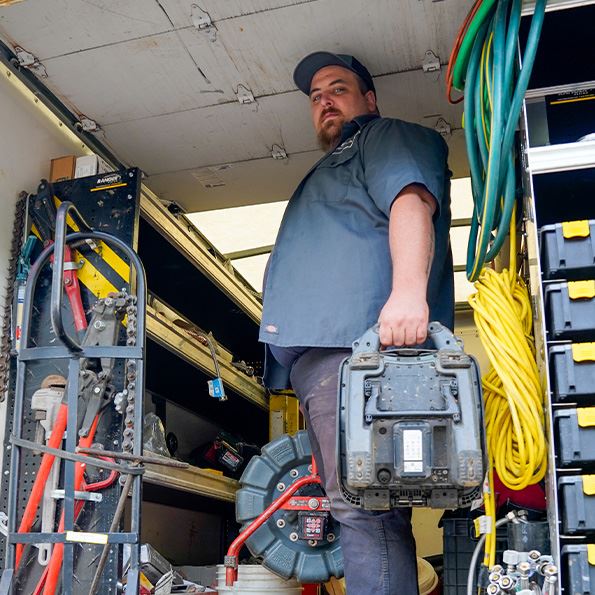 Hear From Our Happy Customers
Reviews & Testimonials
At Perfect Flush, your satisfaction is our priority! See for yourself what our customers have to say about working with us.
"Truly Great Service"

Very Professional & Knowledgeable, Respectful to the residence and area, and just very Cool!!

- Mark A.

"Quick, efficient and quality service."

I would recommend them above all other plumbers I have used in the past.

- Chaz M.

"Great work!"

This is one of the best places to use if you have a plumbing issue.

- Patty S.

"An impressive combination of S.W.A.T. team precision and Knights of Chivalry values"

Not only are they knowledgeable and helpful, but they brought the charm that was expected of knights

- Tonia T.

"Highly recommend this company"

I highly recommend this company, and certainly Kiley, to anyone with drain-clogging issues.

- Madelain W.

"True professionals"

I would definitely call these guys again in the future and I recommend you do the same

- Dan X.

"Very professional and easy to work with"

Thank you, Perfect Flush!

- Mina H.

"SUPER fast!"

This place was SUPER fast! On top of that, the man was very professional, straightforward, and HONEST.

- Curtis V.